We have some great people to support you ...
Rod is an accomplished senior executive with considerable experience in building, acquiring, growing and turning around technology companies specialising in supply chain solutions for the retail and visitor attraction industries.
Over the past 30 years he has successfully acquired and built highly profitable businesses that have delivered class leading solutions technology.
He is an engaging leader and a passionate trusted advisor with proven success in delivering technology transformation with retailers, cultural and heritage institiutions, and charities and both large and small organisations.
Demonstrable track record in delivering success in Business Development, Customer Experience, Programme & Project Management, Transformational Change and Solution Engineering.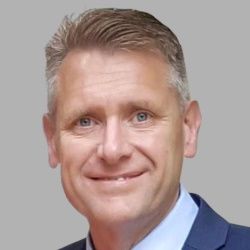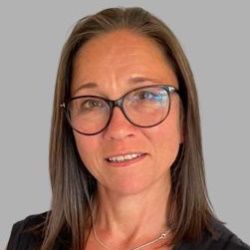 Andrea Taylor-Jones Director of Professional Services
Andrea started her career in retail, progressing through a variety roles including, buying, merchandising and store operation management. She developed a real interest in how technology supports business processes and moved into technology by evaluating different systems to see how they improved efficiencies.
Subsequent positions include technical support, system deployment, project management, business analysis and selling best of breed solutions to fit the business requirement. Andrea has a real understanding of what it takes to procure the right solution and deliver a successful project.
Andrea's friendly approach is collaborative and customer focused. She is a real team player and her passion for solving business challenges is evident. .
Neil Freeman Head of Technical Services
Neil has had an extensive career working in the retail sector. He initially focused on stock control, warehouse, and cash office management. This progressed into working with hundreds of organisations, deploying, training, and supporting software solutions for Retailers and visitor attractions, developing an expertise in EPoS, E-Commerce, Ticketing, CRM and merchandise Management.
He has a fascination for technology and brings his technical experience and expertise to the team. Neil has been involved in software development and has scoped and written software applications to enhance the user experience. He has scoped out integrations to join systems together and create efficiencies in productivity.
Skills include Business Analysis, Technical Analysis and Architecture, Infrastructure Design, E-Commerce Technology, especially Shopify as well as data security.
Neil has a straightforward and friendly approach. He is skilled at matching business challenges to software solutions and bridges the gap between the technology and the end user.